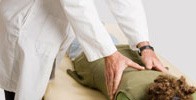 Your Danville Chiropractor
Choosing the right Chiropractor is an important choice to make. Dr. Sembrat and his staff are trained on the latest chiropractic treatments & technologies...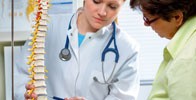 Safe & effective Chiropractic
Chiropractic care is a safe, effective and natural approach to managing pain and other health related issues. We invite you for a complimentary, no obligation consultation today.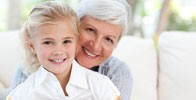 Live Better Today!
Enjoying a long and healthy life is important to everyone. Chiropractic care unlocks your body's true potential and natural healing process to ensure your life is a healthy life.
Please Welcome CMT Ashley Pacheco
Drawing from a combination of Deep Tissue and Neuromuscular techniques (like Trigger Point Therapy). Ashley offers deep and specific work catered to each client to alleviate pain and restore well-being. Ashley's goal is to assist the body's natural processes for healing through trigger point and other therapies, allowing for profound pain relief and increased strength and range of motion. Her approach is slow, compassionate and intuitive, working in collaboration and open communication with her clients to assist their healing.
Danville Chiropractor
Get Out of Pain FAST!

ATTENTION: The Information You are About To Read Will Offer REAL HOPE For Back Pain, Neck Pain, Headaches and Car Accident Injury Suffers

Discover how to Rid Yourself of Pain... Without Drugs or Surgery... And See What You Can Do To Make Sure You Never Suffer Unnecessarily Again!

Forget everything anyone has ever told you about relieving back pain, neck pain, headaches and car accident injuries... because you may be able to feel better in a very short period of time.

Even if you are in severe pain and fed up with not being able to sit, stance or even sleep without discomfort... even if you have been suffering this way for months or even YEARS... You're about to get the "no hype" natural way to pain relief without all the glitz and glamour!

At Lifestyle Chiropractic we help people who suffer from Low Back pain, Mid Back Pain, Headaches, Migraines, Sports Injuries, and Auto Accident Injuries. As a matter of fact, most of our day consists of helping people in your exact , painful situation.

Many people come into my office each day with severe symptoms and within a short period of time, become pain-free with out the use of drugs or surgery. Of course, this doesn't happen with everyone. Some time it takes days or even weeks before the pain is totally gone.

We have an office right here in Danville, CA and I love hearing or even seeing the tremendous impact chiropractic and massage is making in the lives of so many people in our neighborhood. Some of our patient suffered with pain for a long time. Some caught the problem in the beginning stages (very smart) But all of them before they found us, were suffering severely. Maybe like you are right now.

The pain was impeding on their quality of life stopping them from doing activities they enjoyed, and virtually ruining their passion for life. Everyday whether it is at a night out with the family or a day home with the kids it was wrecked due to the nagging pain in their lower back or upper back, neck or head.
If this is you then...

Decide not to live with it anymore. Call us today.

Yours in health,


Dr. Mark Sembrat, D.C.
Chiropractor